The 10 Most Awe-Inspiring Series to Binge-Watch Now!
Anime has the remarkable power to inspire us, move us to tears, and restore our passion for life. As someone who has been an anime fanatic for over ten years, I'm so pumped to recommend the most uplifting, emotional, and motivational anime series that you need to watch right now! From underdog athletes chasing dreams to young musicians trying to make it, these shows highlight the magic of anime – its ability to infuse our lives with inspiration through incredible storytelling.
Let me guide you on an otaku's journey to the most motivational anime out there! I've handpicked both brand-new instant classics and beloved staples guaranteed to reignite your passion. Follow me into the lives of shy rockstars, rural communities, card-game prodigies, and more!
The shows on this list have that rare power to change lives with their heartfelt messages. I'm excited for you to laugh, cry, and rediscover your drive as you watch! So get ready for a marathon of magical anime moments guaranteed to help you see life in a whole new way. Grab some snacks and tissues, because the inspiration starts now!
1. Bocchi the Rock!
(2022, 12 episodes)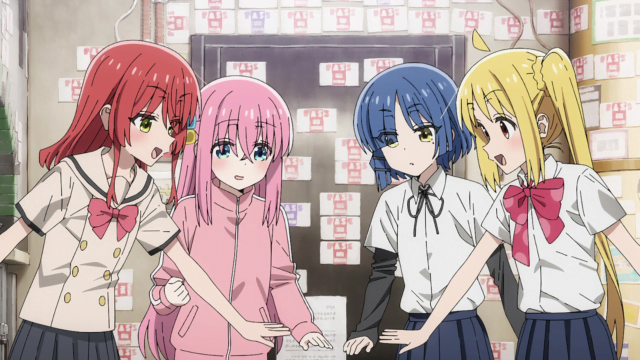 This comedy anime focuses on the painfully shy Hitori Gotou, nicknamed "Bocchi," who has trouble communicating with others. However, when she falls in love with the guitar, Bocchi finds the courage to join a band with her outgoing classmate Nijika Ijichi. Despite only having 12 episodes.
Bocchi the Rock! beautifully explores how passion can empower us to step outside our comfort zones. Seeing Bocchi's growth into a budding rockstar is incredibly inspirational.
2.Violet Evergarden
(2018, 13 episodes)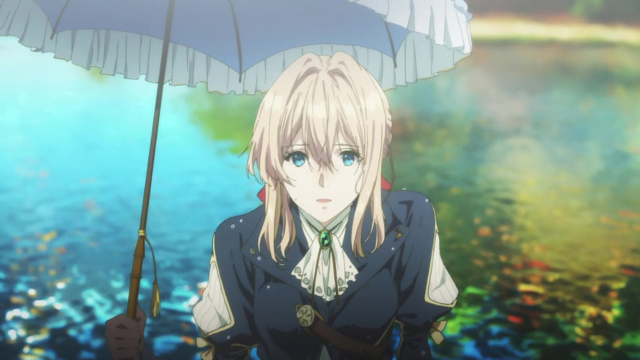 The stunning animation and emotional storytelling of Violet Evergarden etched itself into my memory. Set in a post-war world, it follows the journey of Violet, a former child soldier learning to understand human emotions as an Auto Memory Doll ghostwriter.
Across 13 powerful episodes, Violet processes grief, loss, love, and the meaning of humanity. Violet's personal growth never fails to move me to tears.
3. A Place Further Than The Universe
(2018, 13 episodes)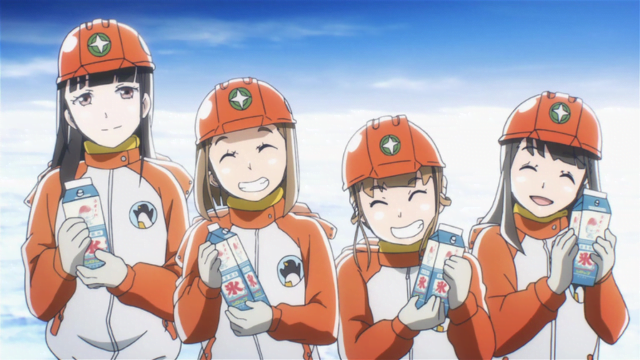 This inspiring coming-of-age story revolves around four high school girls who become close friends chasing their dream trip to Antarctica. Beautifully animated with compelling characters, A Place Further Than The Universe underscores that youth is for following your heart's desires.
Episode 12 in particular left me sobbing with its messages of friendship and living life to the fullest.
4. Haikyuu!!
(2014, 4 Seasons)
Few anime capture the inspirational power of sports like Haikyuu!!. This volleyball anime centers on Shoyo Hinata, who forms a team with his rival Tobio Kageyama in hopes of becoming the best high school team in Japan.
Haikyuu!!'s genius blend of hype matches, hilarious humor, and character backstories make it arguably the most motivating sports anime ever. The journey of the Karasuno team urged me to embrace my passions with joy.
5. Chihayafuru
(2011, 3 Seasons)
Who knew a series about karuta card playing could be so riveting? Chihayafuru follows high schooler Chihaya Ayase and her newfound love for the traditional game after meeting an expert classmate.
Across its 74 episodes, Chihayafuru delivers humor, drama, addiction, and an engrossing journey into the competitive karuta subculture of Japan. Its masterful storytelling inspires me to commit myself wholly to the things I love.
6. Kids on the Slope
(2018, 12 episodes)
This short coming-of-age drama marked by beautiful jazz music captures youthful relationships with incredible grace. Kaoru Nishimi struggles with being the new kid in school until he connects with the rebellious Sentaro Kawabuchi over their shared love of jazz.
Kids on the Slope effortlessly reminds the viewer how music and friendship can uplift us during trying times. The entire soundtrack evokes all the thrills of youth.
7. Barakamon
(2014, 12 episodes)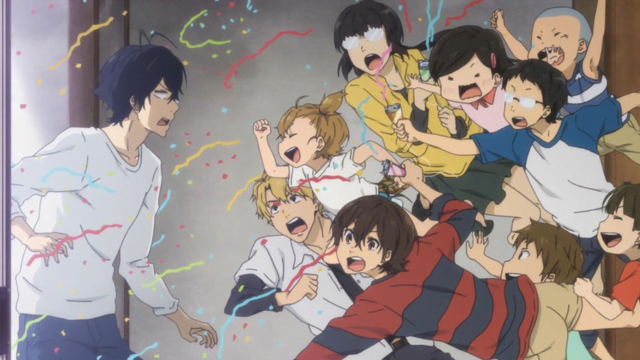 Barakamon's premise instantly drew me in – it follows talented calligrapher Seishuu Handa as he moves to a rural island to find inspiration after punching an acclaimed artist. As Seishuu adjusts to island life with its quirky villagers, this anime balances humor and personal growth flawlessly.
Watching Seishuu rediscover his passion for calligraphy rekindled my own creative drive. The bonds he forms on the island will warm any viewer's heart.
8. Run with the Wind
(2018, 23 episodes)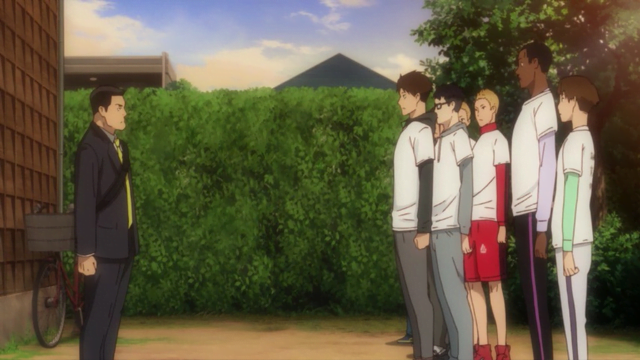 In this emotional sports drama, former elite runner Kakeru joins a college running club pursuing the esteemed Hakone Ekiden marathon. Training alongside unique teammates, Kakeru works to regain the joy of running.
Run with the Wind's stellar character work and inspiring athletic journey make it a must-watch. The Ekiden race in the finale moved me to tears as Kakeru and his team give their all to achieve their dream.
9. March Comes in Like a Lion
(2016, 2 seasons)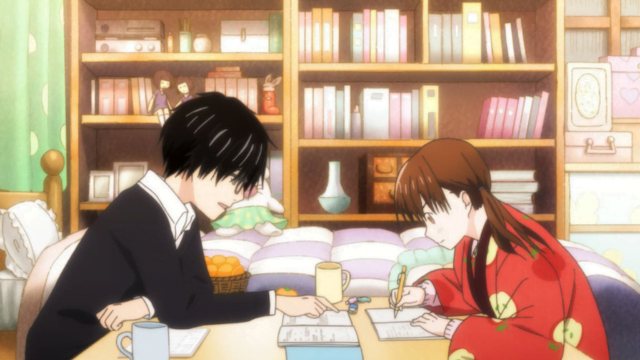 March Comes in Like a Lion crafts a poignant story around professional shogi player Rei Kiriyama as he processes grief, creative blocks, and becoming independent in Tokyo. The show's graceful writing and dreamlike visuals create an incredibly cathartic viewing experience.
Rei's personal demons feel so real, making his small victories incredibly rewarding for the viewer. March Comes in Like a Lion might be the most emotionally rewarding anime I've ever seen.
10. Whisper of the Heart
(1995, 1 movie)
Studio Ghibli crafts yet another heartwarming coming-of-age story in Whisper of the Heart, centered on Shizuku Tsukishima and her encounter with a mysterious cat that leads her to Seiji Amasawa, an aspiring violin maker.
This movie beautifully captures the butterflies of young romance and drive to follow your passions. Twenty years later, Whisper of the Heart remains one of the most magical animated films about adolescence.
11. Fruits Basket
(2019 , 3 seasons)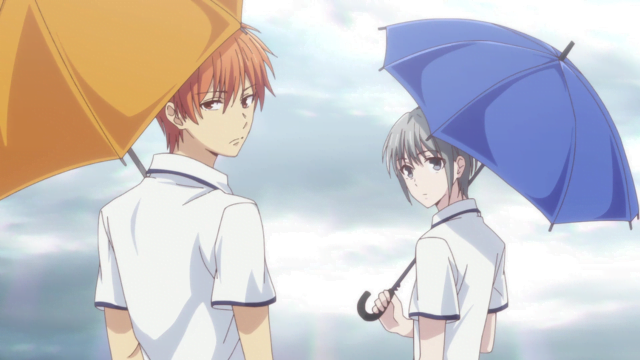 The recent Fruits Basket reboot brilliantly adapts the manga's story about an orphan, Tohru Honda, who ends up living with the Soma family and their secret – they turn into Zodiac animals when hugged by the opposite sex.
Through funny moments and darker family secrets, Fruits Basket explores love, friendship, and forgiveness with incredible care. Over 63 episodes, the characters become like family, making their triumphs incredibly rewarding.
12. Keep Your Hands Off Eizouken!
(2020, 12 episodes)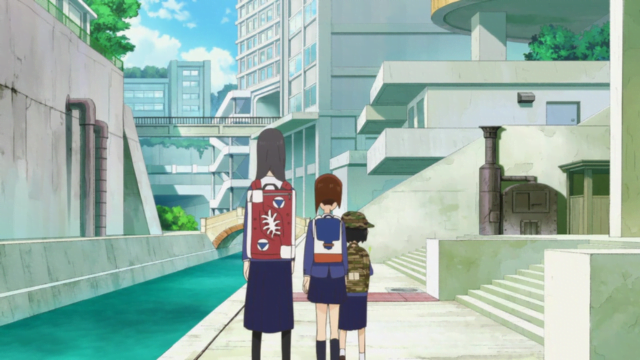 For anime fans chasing creative dreams, Keep Your Hands Off Eizouken! is a must-watch. It follows three high school girls – Midori, Sayaka, and Tsubame – as they form an animation club and strive to create an anime together.
Their creative process, hilarious hijinks, and dynamic friendships make this show a joy to watch. Keep Your Hands Off Eizouken! reminded me that creativity requires both passion and people to support you.
13. ReLIFE: Kanketsu-hen
(2018, 4 episodes)
In this sequel to the ReLIFE anime, lead characters Arata Kaizaki and Chizuru Hishiro are nearing the end of their experimental ReLIFE return to high school. As their memories return, they must navigate the consequences of their experience.
Despite only having 4 episodes, Kanketsu-hen provides outstanding closure to the series with its emotional finale. Watching them reflect on how much they've grown proves incredibly cathartic.
13. Carole & Tuesday
(2019, 24 episodes)
This charming sci-fi drama explores the bond between the aspiring musical duo of Carole and Tuesday. Set on futuristic Mars, it's an inspirational story of determination. Carole and Tuesday's captivating journey toward artistic success parallels real-world musicians' struggles.
From their first meeting to sold-out concerts, Carole and Tuesday inspired me to never give up on my dreams.
14. Blue Period
(2021, 12 episodes)
Blue Period illustrates the inspirational power of discovering your passion. It follows popular student Yatora Yaguchi as he finds purpose in painting, becoming completely immersed in art. Yatora's frustrations and milestones feel so real, making this a must-watch anime for creatives.
Thanks to its stellar writing and animation, Blue Period had me reminiscing about finding my path in life all over again.
15. Sakura Quest
(2017, 25 episodes)
This charming slice-of-life anime made me fall in love with rural community life. Recent college grad Yoshino Koharu accepts a job revitalizing the rural town of Manoyama as its "Queen." Through hilarious misadventures with the locals, Yoshino grows attached to Manoyama and dedicated to preserving its heritage.
Sakura Quest's five story arcs showcase how dedication and teamwork can save a community. Its nostalgic small-town appeal inspired me profoundly.
Final Words
So there you have it – the 16 most awe-inspiring anime series that I highly recommend binge-watching today! From sports underdogs to musical dreams, these anime deliver motivation alongside incredible storytelling. I hope reflecting on these moving series inspires fellow fans to revisit or discover these special shows. Let me know your own favorites in the comments!