For Fans of Saint Seiya- Knights of the Zodiac: 10 Must-Watch Anime to Check Out
As a fan of Japanese animation for over a decade, I've watched countless shows across various genres. But some series stand out for shaping the landscape of this medium. Knights of the Zodiac: Saint Seiya is one such iconic show that ignited my interest back in the day.
Originally a serial graphic novel by Masami Kurumada that was published from 1986-1990, the Saint Seiya animated adaptation first aired in 1986 with 114 episodes. It chronicles five mystical fighters called Saints as they battle to safeguard the reincarnated deity Athena from other Olympian gods who seek to control the Earth.
With its theatrical storytelling, high-stakes combat, and poignant character journeys, Saint Seiya became a quintessential action anime.
If you appreciate Saint Seiya and desire more animations with similar essences, I've got some great suggestions for you. Based on my ten years of experience with this medium and expertise, here are 10 must-see anime to check out if you're a fan of Knights of the Zodiac: Saint Seiya.
1. YuYu Hakusho
(1992-1995, 112 episodes)
This paranormal action anime follows Yusuke Urameshi, a youth revived from oblivion and appointed as a "spirit detective" who must battle demons threatening humanity.
With its kindred themes of camaraderie and good versus evil coupled with martial arts action and an engaging cast of personalities, YuYu Hakusho took inspiration from Saint Seiya's recipe for popularity. The series earned an ardent international following comparable to Saint Seiya.
2. The Rose of Versailles
(1979, 40 episodes)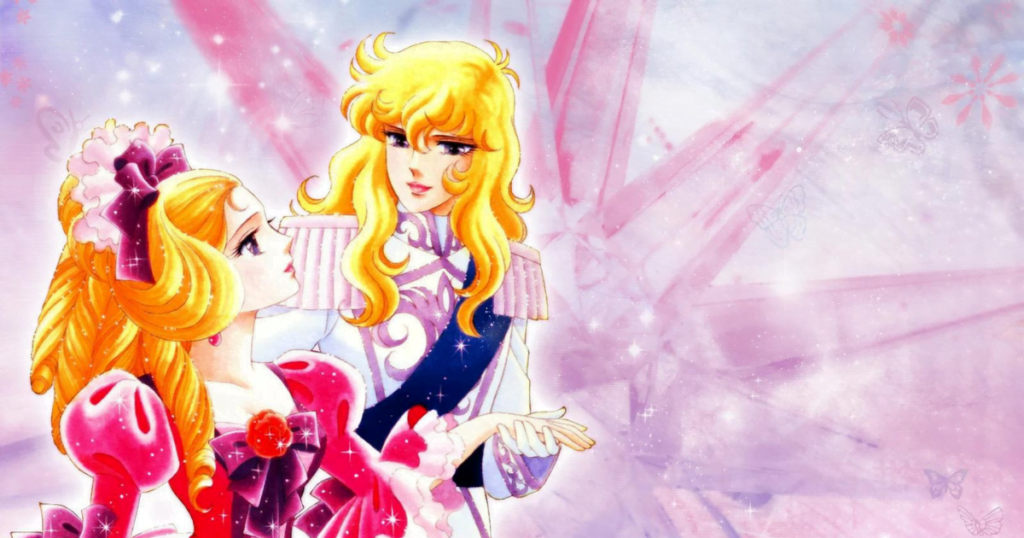 While the two programs have very divergent settings, The Rose of Versailles stands out for showcasing another fiercely determined woman protagonist similar to Saint Seiya's Saori Kido/Athena.
Set before the French Revolution, it chronicles Oscar Francois de Jarjeyes, a woman nurtured as a man to spearhead the Royal Guard. With its exquisite animation, gripping historical drama, and Oscar's noble sacrifices, Versailles merits its status as a classic anime.
3. Rurouni Kenshin
(1996-1998, 94 episodes)
This iconic samurai anime focuses on Kenshin Himura, an assassin seeking atonement by utilizing his skills for good instead of murder during the Meiji era. Like Saint Seiya, it intermingles exhilarating sword fights with poignant character growth.
Kenshin remains one of the most beloved anime personalities for his complexity and pacifist temperament. The anime and graphic novels influenced many action animations after it.
4. Saint Seiya: Lost Canvas
(2009-2011, 26 episodes)
Expanding the Saint Seiya universe, this prequel OVA is set in the 18th century and depicts the previous Holy War between Athena and Hades. It's a must-see for Saint Seiya enthusiasts, with stunning artistry, emotive storytelling, and in-depth portrayal of characters like Pegasus Tenma.
It adds complexity to the epic mythology while keeping the themes of honor and sacrifice.
5. Magi: The Labyrinth of Magic
(2012-2013, 25 episodes)
For another anime with escapades in mythical realms, check out Magi. It chronicles a young conjurer named Aladdin who traverses dungeons linked to the arcane Djinn.
If you appreciated Saint Seiya's grand storytelling across magical dimensions, meticulous world-building, and motifs of destiny, you'll value Magi too. It also spotlights an endearing trio of companions like Saint Seiya.
6. Fate/Grand Order: Absolute Demonic Front – Babylonia
(2019-2020, 21 episodes)
This chapter in the expansive Fate franchise is set in ancient Mesopotamia with mythological lore at the crux of its narrative. It documents humanity's fight against demonic creatures led by King Gilgamesh.
Like Saint Seiya, it boasts high-quality animation, an immersive fantasy world, and captivating personalities. The themes of humanity's endurance and protecting the planet will entice Saint Seiya enthusiasts.
7. Wolfs Rain
(2003, 26 episodes)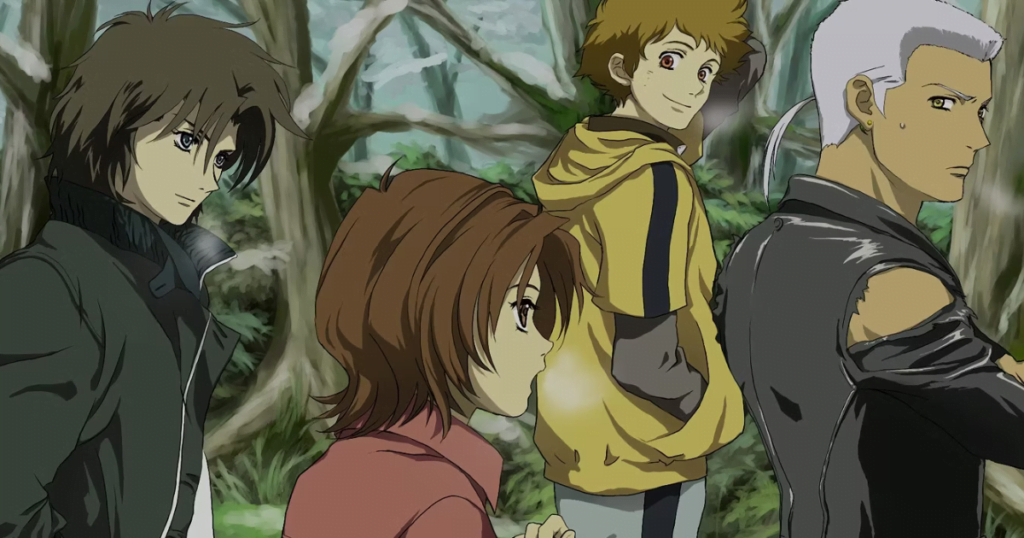 In a post-apocalyptic world, wolves capable of human camouflage embark on a pursuit to locate paradise. Similar to Saint Seiya's epic scope and fusion of fantasy, action, and lore, Wolf Rain incorporates mythology and metaphor for an emotionally stirring viewing experience.
With its atmospheric world-building and intricate relationships, Wolf Rain is an undervalued treasure.
8. Sailor Moon
(1992-1993, 46 episodes)
Before Saint Seiya characterized action anime, Sailor Moon transformed magical girl anime for its time. It chronicles schoolgirl Usagi blessed with abilities to protect the planet as a magical defender of justice.
Saint Seiya likely drew inspiration from Sailor Moon's formula of an improbable hero rising to their destiny, monster-of-the-week structure, and teamwork. Sailor Moon persists as culturally iconic with many fantasy animations emulating its success.
9. Fairy Tail
(2009-2019, 328 episodes)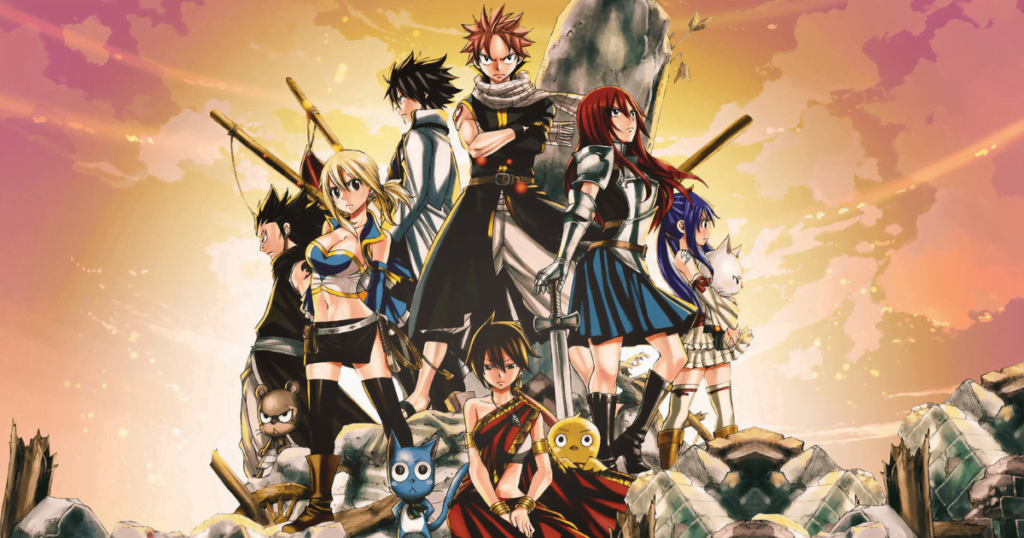 For Saint Seiya enthusiasts who desire a long-running adventure anime, check out Fairy Tail. It revolves around a wizard's guild whose members undertake jobs and fight sinister wizards threatening the kingdom.
Like Saint Seiya, it excels at developing bonds between personalities on fantastical journeys. With comedy, action, and endless creativity, Fairy Tail provides the camaraderie essence of Saint Seiya.
10.Record of Ragnarok II
(2023, currently airing)
This presently broadcasting anime illustrates battles between gods and humans for humanity's endurance. In each round, a Valkyrie teams up with a human, mirroring Saint Seiya's goddess-warrior bonds.
Record of Ragnarok II also highlights character backstories before action-driven fights, akin to Saint Seiya's method. As a more contemporaneous creation, it pledges polished animation and mythological lore to enthrall Saint Seiya fans.
Final Words
There you have it – 10 phenomenal animated shows to get into if you cherish Saint Seiya's gripping storytelling. While no program can fully recreate Saint Seiya's allure, these recommendations come close through gorgeously animated realms, determined heroes, resonant motifs, and kinship. I hope sampling these anime titles permits you to relive the adventure and marvel of experiencing Saint Seiya for the first time. May the cosmos calling you to destiny never fade!